Why use Direct Lending?
FAST
Know your rate instantly.
Get your funds in as fast
as 2 working days**
SIMPLE
Find and apply the best loan suit your needs, anytime, anywhere
SAFE
Authorised marketing agent for reputable bank & koperasi loan in Malaysia
FREE
Our services are 100% free. We don't take any upfront fees from you at any time
Eligibility
A Malaysian citizen aged between 20 and 58 years old
Civil servants under Federal, State and selected Government Agencies or employees of selected GLCs
Have a permanent job with at least 3 months of service in the public sector
Minimum gross monthly income (including fixed allowances) of RM1,500
High loan commitment, CCRIS/CTOS can apply (for selected koperasi loan)
Financing tenor from minimum 1 year to maximum 10 year
Financing available on our platform

Rate from 3.99%. Payout 98%
No membership fee. Civil servants under Federal, State and Government agencies can apply. 1-2 weeks process
Special Cash Rebate

from Direct Lending
For RCE Yayasan loan only
RM1,500 (new!) cash rebate when you borrow from RM40,000 and above
RM500 RM1,000 cash rebate when you borrow from RM30,000 to RM39,900
RM500 RM700 cash rebate when you borrow from RM20,000 to RM29,900
RM250 RM500 cash rebate when you borrow from RM15,000 to RM19,900
RM250 RM300 cash rebate when you borrow from RM10,000 to RM149,000 RM100 RM150 cash rebate when you borrow from RM5,000 to RM9,900
Customer Testimonials
Customer review's on our Google Business Page
"...Excellent and great service. Very friendly. Prompt replies and responded throughout the process. Highly recommended."
"Fast services, quick respond and easy to apply with help from Direct Lending staff. Hope will apply again next time. Tq!"
"...this is 2nd time i used Direct Lending for loan, and am satisfied with the service..."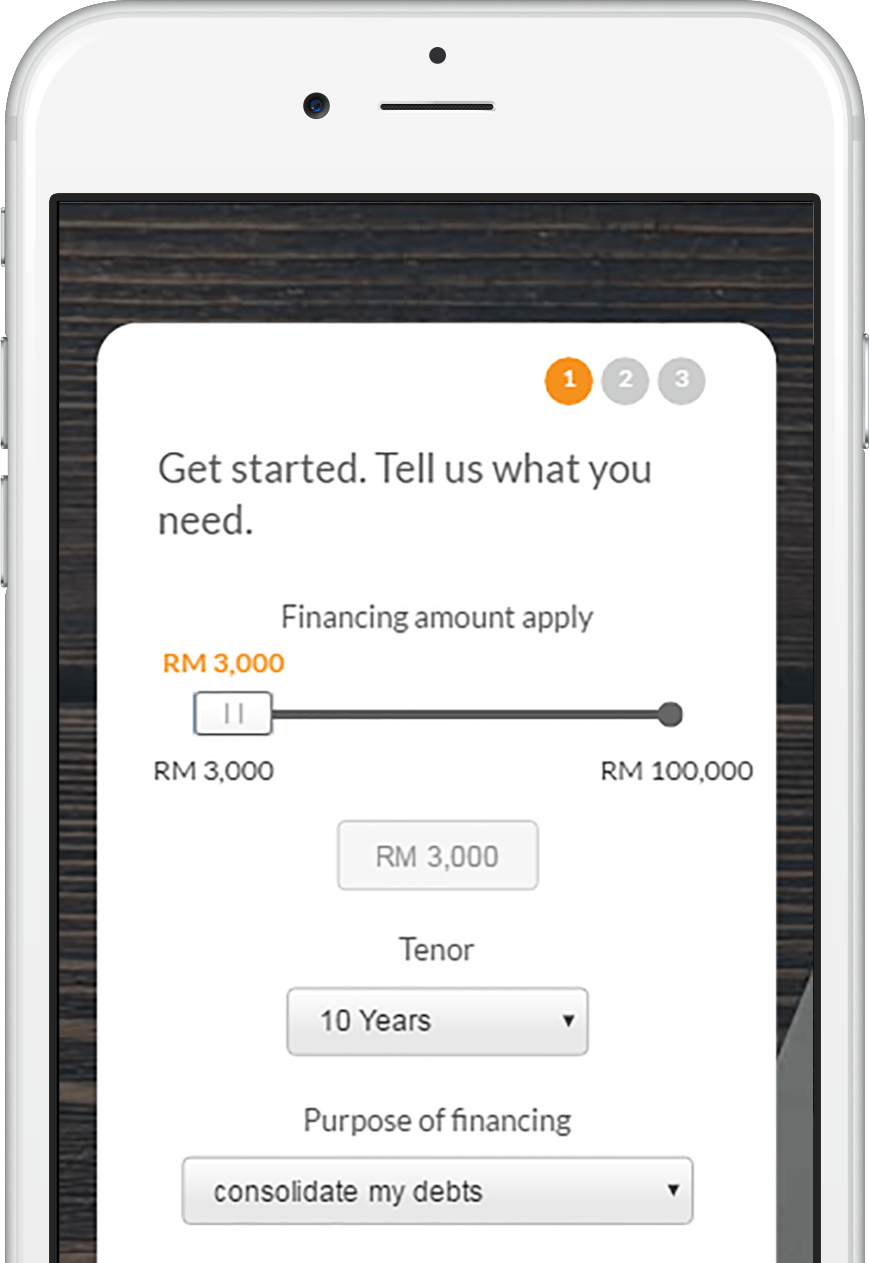 Send your application quickly & securely
Submitting your application is easy and stress-free - if you need help, we are always at your side
We work hard to make sure your information is safe. All data exchanged with Direct Lending uses 128-bit encryption
Direct Lending Malaysia is a platform for getting established bank and co-orperative loans such as Public Bank-MCCM, Co-opbank Pertama, Ambank-MCCM, RCE Yayasan, Koperasi KOBETA, Koperasi KOPUTRI and Koperasi Ukhwah which has provided many personal loans to public servant borrowers
*Terms and conditions apply. Cash rebate is payable by Direct Lending only upon approval and disbursement of the financing. The financing profit rates range from minimum 2.75% p.a. to maximum 9.99% p.a. Tenor of the financing offered is between 1 and 10 year. As a representative illustration, for a RM10,000 amount borrowed for 10-year at an annual profit rate of 3.99% p.a., the total amount payable at the end of the tenor is RM13,990.
** 2 working days turnaround time is measured from the point when RCE receives all the relevant documents from you to the point where funds are deposited into your bank account. 2 working days turnaround time is only possible, but NOT guaranteed, if all the following conditions are met:
All documentation provided by you are satisfactory and complete with no additional documents or follow-ups required following the initial submission;
RCE must be able to contact you and your employer for the necessary verification within 24 hours from receiving your complete documentation and the verification must be successful; and
The bank account that you have requested to deposit the loan proceeds must be maintained with Maybank.
In all other circumstances, the turnaround time will take longer than 2 working days.